No results were found for the filter!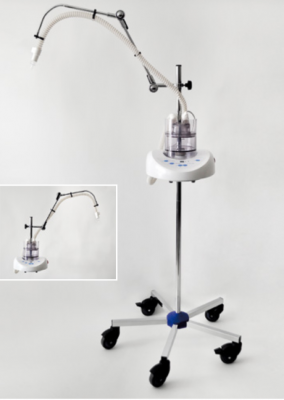 Recolo 100 Aerosol Generator
Device for atomisation of aqueous solutions. Recolo 100 generates smallest aerosol particles of 0,5 to 6 µm. The filling quantity of the atomisation chamber is max. 625 ml. Alternatively, small quatities of 5-15 ml can be atomised out of...
Steam Scalpel RTC 4
The device consists of a control unit, an ultrasonic atomiser and a heatable hand piece. The temperature of the misit is continuously adjustable from 20°C to 95°C and is displayed digitally on the control unit. For removal of adhesive,...